Core Information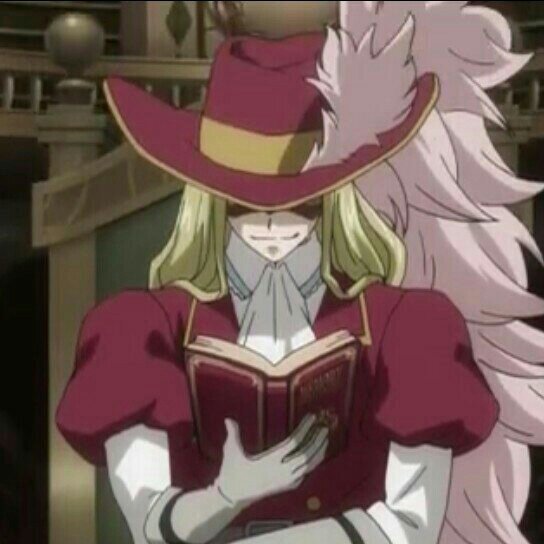 Name: Felix Leonis
Nickname/Alias: none acquired yet
Age: 26
Gender: Male
Birthplace: Hearthome, Sinnoh
Trainer Classification: Tamer
Character Tracker:


---
Physical Attributes



Height: 6'1"
Weight: 156 lbs
Appearance:

Felix has a rather slender frame and thus a light, yet still athletic build. His long, straight blond hair  and grayish blue eyes compliment his already slightly androgynous looks, something he knows all to well and thus results in him greatly taking care of his hair and facial features through constant grooming and trimming (he once tried to have an elegant beard like Juan, but he couldn't bear the sight of the stubbles that came first)

Obviously he has a fascination and even admiration for the Likes of the well known Wallace from Hoenn and Will from Sunnah's elite four, which is shown in his use of elegant and artistically fashionable clothing.

Because he always likes to emphasize on his built, he is mostly seen wearing elegant vests, usually in red and gold, always wearing his signature feathered hat and mask, though the color of his feathery plumage may sometimes vary. Not always does he wear an overcoat, but when he does, it is in similar fashion to the vest underneath.

As his style dictates, he is also always seen wearing a stylish cravat, either in the same color of his shirt or in a complimenting color to his overall attire. Next to that, his style also demands that he wears half-length or even knee-high boots, which are generally black, though he has been seen wearing white pairs as well occasionally.

Defining Traits:

-Slightly androgynous look
-Fashion style


---




Personality



Personality:

Felix is a chauvinistic, vain man, who sees life as both a grand performance and a film noire at the same time. He does not believe that he is ever making a mistake, which has lead to many disputes and arguments in both his youth and present days. He doesn't care about what others think of him in terms of personality, as long as they see him in the same way he sees himself: brilliantly impeccable.

Because he is so vain, Felix oozes with confidence, both in his looks and in his abilities as a trainer and as a person in general. Because of this, he is known to look at other people as inferior, though he is smart enough to not exactly tell this to these people straight up in their face, unless if there would be no reason to fear any repercussions. His vanity is also displayed in practically all of his actions, as he will always try to show off his style and elegance, comparing himself to the all-time greats whenever he can in both battle and life itself.

He likes humor and loves to smile, even if it or rather more or less especially when jokes and laughs are made on another person's expense. He likes to toy with others, using cynicism and sarcasm as much as he can to either annoy or break other people's spirit, also employing his own intelligence in these occasions. This kind of humor only certifies that he absolutely has no qualms with being amoral and ruthless, as the only thing he wants is to have everything go as he desires and he plans, no matter at what cost and no matter what other person besides himself he needs to trample to get his desires to be fulfilled.

Because he is a born actor, he always aims to deceive and manipulate people to the benefit of his own desires, acting friendly or even lovable as long as it may suit his needs, yet always ready to betray those same people if there is no more use for them or if it benefits him, making him someone who loves to be in control and is actually capable of being so in many ways.

Felix is usually a calm and collected person to the point where he can be called cold of heart, since he has no interest in what others desire or hope for. However, this calm demeanor may easily switch into a fit of uncontrollable rage when despite all odds, plans and schemes he makes, he'd still fail to reach a goal. In such occasions, he can show his rage in violent outbursts in both verbal and physical form. Even if this hasn't happened much and it is a rare occurrence, those who have seen his true nature, know that he is basically monster when he loses control.


Strengths:
-As both an avid lover of arts and beauty, but also strength, Felix is known to have quite an analytic mind, able to find flaws in both appearances, behaviors and strategies faster than any average trainer.
-He's good at quickly solving most of the problems he faces, allowing him to react fast to most uncommon situations in both life and battle, which coupled to his analytical properties makes him quite fearsome to oppose.

Weaknesses:
-As he has a vain and chauvinistic personality, his self-esteem makes him arrogant, which despite his intelligence makes him prone to underestimating others and overestimating himself.
-Relatively short tempered: He can handle a fair amount of pressure, but when all is said and done and he still has not gotten the upper hand in a situation, he can be known to end up in a fit of rage.

Battle Style:
As his showmanship dictates, he will battle with style and elegance. However, when push comes to shove, he is rather offensive, almost ferocious. Known to emphasize on a combination of speed and strength, to sweep away the competition with swift and precisely times moves and flawless execution.


---



Background


History:

Felix wasn't born in some random family. No, he was born in the prestigious and extremely wealthy Leonis family, which had ties to every major organization and company all across the globe. His father was a well respected arts dealer and businessman, while his mother was an acclaimed Pokemon-fashion consultant. This of course lead to the young Felix leading a wealthy lifestyle along with his two sisters Mera and Kaira.

With their parents almost never home, there was only the staff at their home which provided the trio with the basic needs of education and parenting, with the chief maid Luna being the one who made sure the children could enjoy the idea and feeling of actually being and having a family. In return, Felix and his sisters looked up to her more as a mother than their actual biological mother, who was practically never around.

It's because of this, that Mera, who was the oldest of the three, became annoyed with how the family handled themselves. Even if the siblings had a great bond, like a normal family should have, the day Mera decided to go her own way, without even telling Felix or Kaira, leaving the house without even a single goodbye, was also the day that Felix understood that reality wasn't just some blissful place where everything would be sunshine and smiles. However, it was Kaira, the youngest of the siblings who suffered the most, as she believed that Mera left the house because of her.

When he became twelve years old, the young Felix attended Pokemon Tech. with Kaira also attending the school a year later, becoming learned in type-strategies and flexible thinking. This was of course combined with a top-class home education on his parent's expense. The young man and his sister were tutored in the great many aspects of life, with various teachers for science, mathematics, fashion, music, acting and even actual gymleaders who taught them a great many things about the ways on how to treat and train Pokemon. While Felix seemed to excel in the acting and the mathematics, Kaira seemed more suitable for music and science.

As they had lived their lives in Hearthome city and with so many Pokémon Contests being held in the city, it was obvious that Felix and Kaira were regular attendants of the shows, always having the time of their lives when they went to see how trainers from all around the world competed for the desirable ribbons. However, when at such a big contest, one of the judges happened to be Juan, a well known gymleader of the Hoenn region, with his apprentice Wallace, Felix was drawn into their elegant style of fashion, admiring it to the point of wanting to make himself comparable to them in that sense.

At his eighteenth birthday, he was expected to learn a trade, which in regards to his analytical mind and talents turned Felix into one of the most recognizable financial analysts in the business, combining his good looks with his brilliance regarding ways of earning money, He had gone to Kanto to first aid in the growth of the Celadon City Casino, where he learned that in the financial world being ruthless was part of the job, something his bosses at the casino took rather literally, as they were part of the organization known as Team Rocket. When after a few years of strong results during his serviceas a financial analyst, he was promoted to the position of financial adviser at the Goldenrod Casino in the Johto region, where Team Rocket had some regional succes with their business as well. Here, Felix used the lesson learned and was able to turn out profits for the casino that were only illusions before he had arrived.

The downside of the work he had chosen for himself, was that he started to immerse himself more and more in all the aspects of the financial world, using lessons he was taught by shady casino owners and heartless businessmen. These lessons were mainly based on how finances worked, with the idea of always being ahead of the competition, ruthlessly cutting down those that stood in the way of profit. The better Felix became in the financial world, the more twisted and amoral his usual self became, as he started to see the world in what he thought to be the same way his parents saw the world: a big business.

Because of this, he became estranged from his sister Kaira, who was the last member of his family with whom he had an actual bond with. Due to his work, he started to forget the dates of her recitals, he would forget to call her or visit her whenever he would have free time and in stead only seemed to think about his own advancement. In the end, Kaira, having become a famous musician, decided to do the same and as such, the Leonis family fell apart, with each member going about their own way.

Eventually, when having earned himself a great enough name in the business, the young man, now in his twenties, decided to take on a more invigorating challenge: the world of pokemon. Deciding to use both his financial prowess and his love for style and elegance, Felix contacted some of his associates from the financial world, who also happened to have a great deal to do with the Pokemon world, preparing himself to take his place at the top by storm.

Defining Moments:
-The day his Sister Mera left home
-First time seeing Juan and Wallace in real life
-Starting in the world of finances and learning the rules of the business world from some Team Rocket Associates.


---
Other Information
Last edited by Felix Leonis on Sat Nov 21, 2015 3:39 pm; edited 5 times in total (Reason for editing : Expanded the tie with TR a bit as per Alice Hope's request)
Tamer





Posts

: 217


Join date

: 2015-11-12


Age

: 29


Location

: somewhere in the middle of nowhere



Items

Money:
2000


Items:

5  Pokéballs
Medicine:

3 Potions

3 Rare Candies

5 Sweet Hearts

2 Lava Cookies

1 MooMoo Milk
TMs and HMs:


-TM 49- Echoed Voice

Berries:


-

Key Items:


-

Misc Items:


-

---
Awards and Recognition
Gym Badges and Battle Awards:
Kanto:


-

Orange Archipelago:


-

Johto:


-

Hoenn:


-

Orre:


-

Sinnoh:


-

Unova:


-

Kalos:


-

Poketopia:


-

Contest Ribbons and Competition Awards:
Kanto:


-

Johto:


-

Hoenn:


-

Sinnoh:


-

Last edited by Alice Hope on Mon Jun 06, 2016 10:24 am; edited 1 time in total
Pokémon

Pokémon: Furfrou
Nickname: ---
Gender: Male
Personality: A little dopey, this Furfrou seems to be a bit scatterbrained, and sometimes can't seem to tell A from B. However, this can lead to him making adorable mistakes. He takes his beauty regiment very seriously, and said beauty regiment takes a lot of time considering he's a clumsy boy! When his head is screwed on, though, he can be a tough fighter, and towards his team mates and friends he has a lot of love to give-- when he's not busy admiring his own reflection.
---

   Original Trainer: Felix Leonis
   Ability: Fur Coat - Halves damage from physical moves
   Level: 18
   Moveset: Mimic (EM), Tackle, Growl, Sand Attack, Echoed Voice (TM) Baby-Doll Eyes, Headbutt, Tail Whip
   Happiness: 150
   Exp: 14



Pokémon: Chansey
Nickname: ---
Gender: Female
Personality: Chansey is a very happy-go-lucky Pokemon. She doesn't seem thrilled about the prospect of battling, and would much rather play a more supportive role. However, when push comes to shove Chansey can do just about anything she needs to if she puts her mind to it. Chansey, when she was a Happiny was going to be partnered with a Nurse Joy but had been abandoned and thus does not like Pokemon Centres, despite the entire situation having been a misunderstanding.
---
Original Trainer: Felix Leonis
Ability: Healer
Level: 20
Moveset: Pound, Charm, Copycat, Refresh, Double-Slap, Soft-Boiled, Bestow, Heal Bell(EGG).
Happiness: 10
Exp: 6




Pokémon: Growlithe
Nickname:
Gender: Male
Personality: With a fierce streak of loyalty and a deep sense of obligation, Growlithe takes things like sentiment very seriously. Sensitive to the needs of others, he'd do just about anything for those he cares about. Despite a certain pride factor, Growlithe likes to take an occasional warm cuddle, and provides a general assurance that he'd stand by your side, no matter what.
---
Original Trainer: Felix Leonis
Ability: Flash Fire
Level: 19
Moveset: Bite, Roar, Ember, Leer, Odor Sleuth, Helping Hand, Flame Wheel, Reversal
Happiness: 0
Exp: 0

   
Last edited by Alice Hope on Sat Jun 11, 2016 3:14 pm; edited 4 times in total
Archived Posts:

Alice Hope wrote:I feel like a lot more could be added to personality here, but also a bit to history as well. Who/where did Felix get his job and what kind of business was it? It's mentioned that he can be ruthless and amoral, but that's barely touched in his personality. What was his relationship with his sisters and what did they do, and did they influence him at all or vice versa? Obviously his androgynous appearance would be a defining trait there as well. This also needs proof reading, as there are a few grammar and spelling errors/typos littered about - enough for me to notice them, anyway. Just try to remember that your character is an actual person, and on personality, really dig deep into every facet of them. Just because you can do that doesn't mean that your character can't develop further after all.

Felix Leonis wrote:ok...edited the personality a bit (wasn't easy to actually convey what I wanted to say)

Expanded the history and did a spell check (US english...because people whine when I want to use 'colour')

Felix Leonis wrote:totally Furfrou, male with egg move mimic

---
Permissions in this forum:
You
cannot
reply to topics in this forum